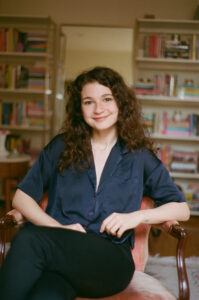 Lydia Wang is a Brooklyn-based writer, editor, and novelist with clips in Refinery29, Cosmopolitan, Vulture, and more. She's the Love & Life editor at Women's Health, where she writes and edits digital and print articles about sexual health, relationships, and mental health. Her debut lesbian rom-com Here For The Wrong Reasons, co-written with her partner Annabel Paulsen, is forthcoming from Alcove Press in May 2024. Basically, she has the coolest job(s) in the world.
When she's not writing articles and books about dating, sex, and queerness, you can find her reading romance novels at her favorite coffee shops, tweeting about The Bachelor, and scouring thrift stores for fruit-patterned clothing.
Say hi on Twitter or LinkedIn.
Photo: Ryah Freih.